Alanine aminotransferase (ALT) Test
Also Known As
Serum glutamic-pyruvic transaminase (SGPT)
This article was
last reviewed
on
This article was
last modified
on 8 March 2023.
A blood sample will be taken from a vein in the arm
No test preparation is needed, although you should inform your doctor about any drugs you are taking
ALT is an enzyme found mostly in the liver; smaller amounts are also found in the kidneys, heart and muscles. When the liver is damaged, ALT is released into the bloodstream, hence increasing the concentration that can be detected in a blood test. This often happens before more obvious symptoms of liver damage occur, such as jaundice (yellowing of the eyes and skin).
On This Site
Tests: AST, ALP, GGT, Bilirubin, Liver Blood Tests
Conditions: Liver disease, Hepatitis, Alcoholism, Wilson Disease, Haemochromatosis
Elsewhere On The Web
ACB, Analyte Monographs: ALT 


British Liver Trust
NHS: Liver Disease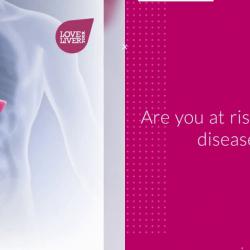 View More